Youth Ministries
Youth Group – ages 12-17
Childrens' Church – ages 3-6
Vacation Bible School – all ages
Nursery – ages newborn to 3
Junior Church – ages elementary and up
Adult Ministries
Ladies for the Lord
Men's Group
Other Opportunities to Serve and Fellowship
Newsletter, Media Support, Praise & Worship Team, Prayer Ministry, Special Music, Greeters
Are There Opportunities to Develop Friendships With Other Christians?
We are committed to cultivating close intimate relationships among believers serving as a source of strength and encouragement to our Christian lives. Thus, our church is committed to offering many small group ministries where fellow believers can develop close friendships within the body of Christ.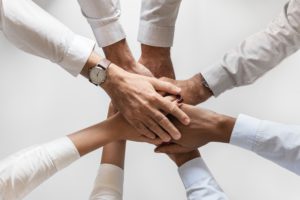 PLEASE SEE BELOW FOR INFORMATION ON THE MINISTRIES/EVENTS AT BCOG!
Altar Flowers – There is a flower calendar available to sign up if you want to put flowers on the piano in honor or memory of loved ones.
Children's Church – A great ministry for kids ages 3-6 allowing parents of the children the opportunity to focus on their own worship experience. Held during both morning worship services. If you are interested in being a Children's Church volunteer please let us know!
Ladies For The Lord – Our women's group engages in Bible study as well as various service projects. They meet on the 1st Tuesday of the month at 6:00 PM.
Media Support – We have a computer and sound system which are used during services and special events – training is available.
Men's Group – Our Men's Group meets monthly (Oct. – Apr.) for dinner, fellowship and devotions. The group meets at 6:30 pm, the second Tuesday of the month, at Brady's Restaurant in Donegal.
Newsletter – If God has blessed you with the gift of writing, why not write a devotional for our monthly newsletter? Call the Church Office for more information.
Nursery – gives parents the opportunity to focus on their own worship experience while their children are entertained by caring adults. Offered for newborn to 2 yrs old on the 1st and 4th Sundays of the month at the 9 am service only.
Praise & Worship Team – Our Worship Team leads the congregation in both contemporary and traditional music during each worship service. Vocals, percussion, piano, bass and acoustic guitars join together to help prepare hearts for worship!
Prayer Ministry – We have a variety of opportunities that you can be involved with – from Prayer Chains to Prayer Meetings. Please contact the church office for more information regarding our ongoing prayer ministry.
Prayer Shawl Ministry – Our prayer shawls are crafted by church members and are available for anyone in need. The shawls are prayed over by the congregation in both services. The Prayer Shawl group meets about once a month at the church.
Small Church Projects – There are little projects that need done at the church. If you are handy in any way please contact us to see how you can help. We schedule church work days at various times throughout the year. Check the calendar for dates.
Special Music – If God blessed you with the talent of singing or playing an instrument why not share it during our services? See Sharon Beatty for more information.
Sunday Morning Greeters – Greet folks as they come in and hand out church bulletins. If you are interested in being a part of this ministry please call the church office.
Sunday School – We offer a variety of classes for all ages! We meet on Sundays at 10:15 AM.
Youth Group – Our youth group gives young teens an opportunity to fellowship with other believers. They participate in various service projects. They meet the 1st and 3rd Thursdays of the month at 7:30 PM.